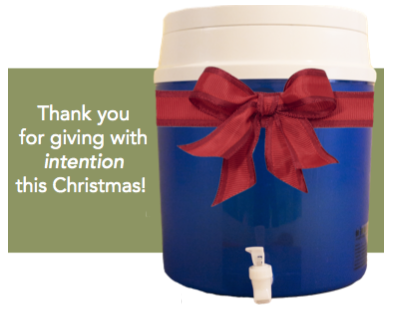 You can give the gift of clean water by making a donation in the name of a friend of family member.
When you donate $25 or more, we will send your honoree a special Christmas card letting them know of your gift and how it will change the life of a family in a rural village.
You will also receive a link to a special printable that you can print and display in your home or office, to be reminded of your impact all year long.
Make your donation securely below. In the comments, be sure to let us know the address of your friend/family member so we can send them their card.
You can also mail your donation to Kids Across Cultures, P.O. Box 394, Dublin, TX, 76446. We are a registered 501(c)(3) non-profit organization and your gifts are tax-deductible according to law.
THANK YOU FOR GIVING WITH INTENTION THIS CHRISTMAS!